Using All About Spelling in Ireland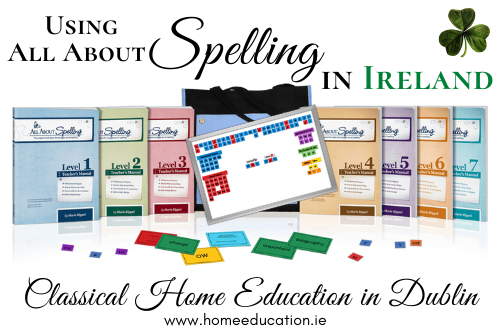 Spelling is very straightforward in our home. I have used All About Spelling (AAS) from level 1 to 5 with my daughter and I am using it again with my son. We will continue to the final level, level 7. Although it is an American curriculum it has worked very well for us in learning UK English spelling. The books are so well laid out, working in a clear progression to ensure clear understanding. The books are open and go, and like All About Reading and RightStart Maths, the teacher guide is designed for a home educating parent working with one child. You are not trying to rethink activities designed for class groups.
Why do I teach spelling?
Although it is said that spelling is unnecessary with auto correct and spell check, I actually feel it is worth the time I spend on this. Having to spend time fixing errors as one types is time-consuming. Autocorrect is not always accurate. Also being able to just put pen to paper for a quick note or a thoughtful handwritten card, and not wondering if words are correct, smooths communication. I don't see spelling as a core subject, but as my children have no learning issues that make spelling a challenge for them, it is something I am happy I have taught for the amount of time it takes.
How do I use All About Spelling?
All About Spelling is mastery-based – I work at my child's pace (something which I see as a huge benefit of home educating). We usually split a lesson over 2 or 3 days. After the teaching section, there are usually twelve sentences to write from dictation. I will have my child write six one day and six another. I like their structure of short, frequent lessons. A lesson a week is our usual pace. When we finish one book, we start the next book the following week. In some places online, the levels are roughly assigned to grades – level 1 to grade 1, and so forth. I am not personally concerned with a grade level for this.
We used all four levels of All About Reading (AAR), which worked extremely well for my family, and continued into All About Spelling. When I was nearly finished All About Reading level 4, I was looking into All About Spelling and realised that All About Learning Press recommend starting All About Spelling when your child is starting level 3 of All About Reading. Oops! My daughter was young finishing All About Reading and being a proficient reader, and to keep things simple, I decided to wait until we had finished All About Reading before starting All About Spelling. My son was also young finishing All About Reading and an avid reader, so once again I waited until I had finished All About Reading.
All About Spelling uses the Orton-Gillingham approach. All About Spelling says that the Orton-Gillingham is a powerful approach to teaching reading and spelling because it is:
• multisensory
• sequential
• incremental
• cumulative
• individualized
• phonics-based
• explicit
All About Spelling also say that the Orton-Gillingham approach makes reading and spelling easier for all children, including those with dyslexia and other learning challenges. All About Learning press has a clear document explaining their method here, which is well worth reading if you are deciding if this curriculum will work for your family.
All About Spelling uses tiles for the sounds that words make. Children physically make the words using the tiles, making a very physically interactive learning experience. This image shows what the different colours mean.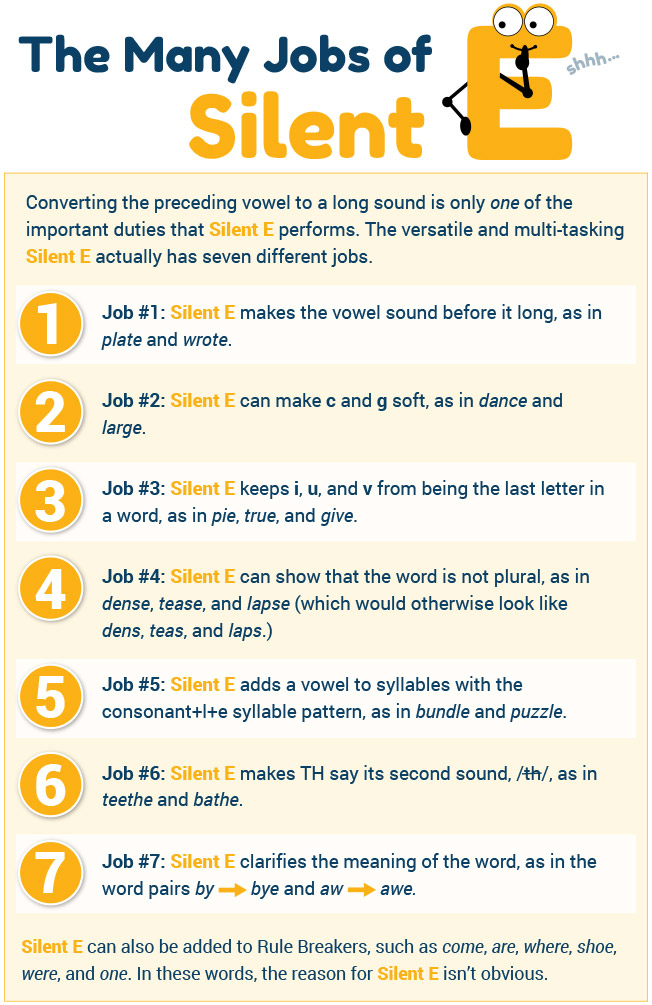 There are substantial samples on the All About Learning website, one for each book. I think a good one to look at is Level 3, Step 4 (Pdf here, link from this page) which is about Silent E (some of us learnt it as Magic E). You need to be looking at the "Many Jobs of Silent E" page with it (available here, note that the samples on that page are for the reading, not spelling, curriculum). You can see an old version of their Silent E book here. The current version is the one to use; I include that link so that you can follow the sample and get an idea of the learning that happens in this product, and how a child gets to really understand the reasons for certain spellings, and can apply them, rather than just learning spellings by rote.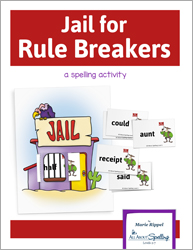 For those words which don't follow the rules, and there are much fewer of them when you understand English spelling through this curriculum, the child gets to put them in jail. Just one of the examples of encouraging your child to play.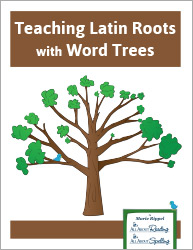 Another nice example is the Latin roots with Word Trees from Level 7.
Is this USA spelling? We use Irish spelling (or UK English spelling or British English spelling).
Yes, this is USA spelling. However, there were only a few places where this was an issue. Very few words need to be changed and just a few lessons. I wrote to All About Learning Press, and they sent me a document created by a mother – 'British and Australian suggested changes.pdf' – a short 2 page document going through the few changes needed in each of the first 5 levels.
In actual fact, we found it helpful to stop and discuss the few differences in spelling between Ireland and the USA when they come up.
You might find this blog review from an Australian mom who completed all 7 levels with her child helpful in this regard.
Does All About Spelling fit into a Charlotte Mason approach?
Officially, no. In a Charlotte Mason approach, children are meant to acquire good spelling through copywork. While this approach works for natural spellers, not all children found this approach successful in her time, seeing as Charlotte Mason writes"usually spell well" (e.g. vol 6 pg 6, vol 6 pg 241, vol 6 pg 292), and the same is true today (e.g. In Nancy Kelly/Sage Parnassus' enjoyable discussion by a group of Charlotte Mason-Educated Graduates, one of the graduates talks about not having great spelling.) I do wonder if Charlotte had these clear, thoughtful, well laid out books in front of her, if she would actually like them. Most people refer to English spelling as random and confusing, but working through this program, both my children and I have found much clarity and understanding in spelling.
Dictation is also a part of a Charlotte Mason approach. Each All About Spelling step includes twelve sentences for dictation. On occasion, a sentence for dictation has been a little silly to fit the concept they are working on, but this is rare. All the sentences are proper sentences, giving the opportunity to point out starting a sentence with a capital letter, finishing with a full stop or question mark and capitalising proper nouns. However, additional dictation would be required for a true Charlotte Mason approach, as no quotes or complex punctuation is included. The sentences would rarely be described as beautiful, inspiring pieces of writing.
What are the disadvantages?
Cost – They are pricier than a spelling book in an Irish bookstore and we have to pay international postage. However, they are not consumable, can be reused for each child and can be readily resold. That said, I would prioritize buying a good maths curriculum (like RightStart Maths) over a spelling curriculum.
Teacher intensive – You have to teach this course. You cannot hand this book to a child to do themselves. The lesson part takes the parent's full attention and I do that part usually once a week. For the dictation, occasionally one child reads them to the other, or I keep this for when I am getting on with something else, like making lunch, but can read a sentence every few minutes.
Which books do I need?
All About Spelling is reusable, except for one or two items in the series, like the Silent E book, which is easy to recreate with a notebook. I didn't use the word cards in the student pack with mine who do not need a lot of repetition. If they spell a word wrong I just write the word in the book, under the last section of the next lesson, the section sentences for dictation. There is a teacher book and a student pack for each level. Despite the price, the student pack is necessary, even if you don't use the cards, as it includes a few necessary pages like Word Lists, pages of Spelling Strategies and Syllable Division Rules.
Although you can buy all the levels at once, given how long it takes to work through a level, it is very reasonable to buy just one or two levels at a time. If you are starting, you need:
These can be purchased combined as a Complete Pack.
If your child has learnt using a phonics approach you may move quite quickly through Level 1, in which case you may prefer to purchase both Level 1 and 2 at the start. However, the pace slowed down to around a lesson a week for us in Level 2 and beyond. Despite moving more quickly through Level 1, I would still recommend doing it, and was glad I did.
You also need Letter Tiles – letters and sounds printed on laminated card, each about 1 inch, with magnets on the back, used on a magnetic whiteboard. I printed out the letters, laminated them and used a roll of magnetic tape from Mr Price to make them magnetic. For my second child, I made a second set of tiles, as my daughter had more additional tiles and it was better to only have the tiles he had learnt showing. A large magnetic whiteboard on my lounge wall was 1) likely to end up with the letters all on the floor thanks to my toddler when we started and 2) not what I want my lounge to look like. So I use a magnet book for each child which fits in a drawer (we use the Really Useful Storage Tower Drawers) or on a shelf. Although it is possible to use an app for the letters, I much prefer the tactile, hands on nature of the letter tiles, creating a multisensory experience. And putting the letter tiles back taught them alphabetical order.
I also didn't buy the box for the cards. I used a small child's shoebox for the All About Reading cards. I wasn't paying international shipping for a box.
Where can you buy All About Spelling?
Occasionally All About Spelling comes up second hand, but it is popular and resells very quickly.
All About Spelling provides great information, for free, on their website and lots of free resources which give you a good idea of the quality of their products. You can sign up on their website for their newsletter to receive a regular newsletter with useful information and resources.
Click here to Subscribe and I will let you know when I put up new posts, about once a month or so. Ensure you click the confirmation email to complete the process in order to receive emails.