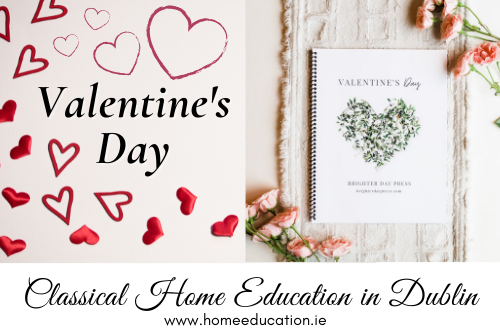 Usually, the focus of my posts is on Ireland. However, my children and I really enjoyed this ♥ Valentine's Day ♥ mini study from Brighter Day Press, we were able to get many of the listed enrichment books in our local library, which is unusual, and the snacks were all delicious, enjoyed by all and easily dairy- and gluten-free! Plus it's a pdf so easily accessible in Ireland. I wanted to share the fun with you…
You could make it more Irish by heading off to the Shrine of St. Valentine in the heart of Dublin city, at Whitefriar Street Church! ☘
This is a week long study of the four loves: eros (romantic love), philia (friendship love), storge (affectionate, familial love), and agape (God's unconditional love). Each of the five days incles a theme, Valentine's day or one of the four loves, a scripture reading, a realistic and enjoyable craft suitable for both boys and girls (the author has four boys), delicious recipes which are easily made dairy-, gluten- and refined sugar free, a love in action suggestion and a fun activity. The guide worked just as well for senior primary age children as for junior primary age.
We took eight weekdays to work through it as we made all the snacks and did most of the crafts and activities. The sample gives a very clear idea of what the guide contains. We skipped our usual poetry and page a day books, from our book basket time, to do this mini study, although we still kept our usual family read alouds from Alveary, which include Shakespeare, Plutarch, etc, as well as our Irish History from Mater Dei.
I wanted to mention that I paused something in our day to do this, rather than adding too much to our day and overfilling our backpack.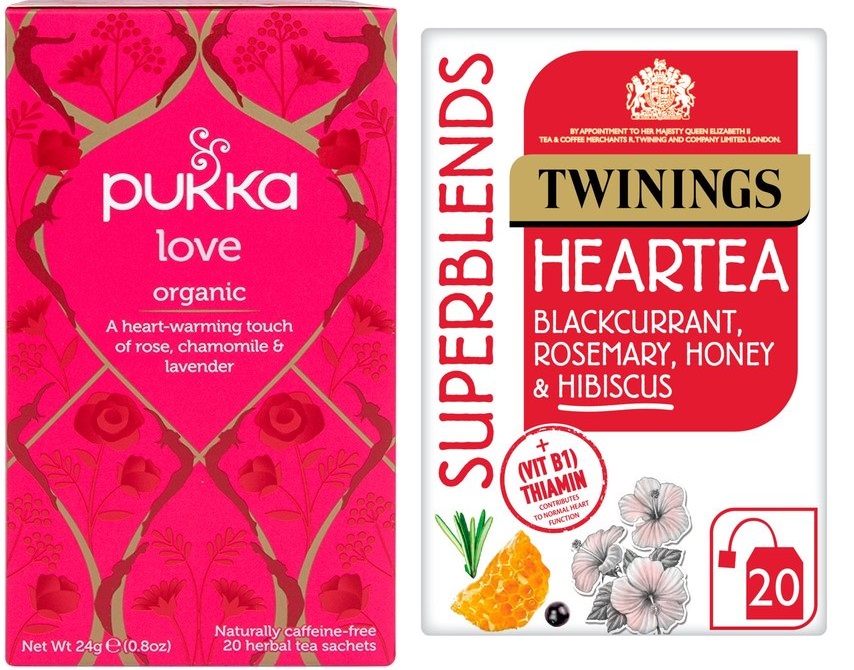 Other than the morse code bracelet and the lavender healing salve (which my daughter is still planning to do) all the activities use materials that families would have around the house. I made a shopping list for the recipe ingredients – which was easy as she has a list of craft and baking supplies at the beginning of the guide. There were only two unusual ingredients. Firstly, we substituted Shreddies for Rice Chex. Secondly, Hibiscus flowers are used to make a tea. We picked up Pukka Love Tea instead, which contains no hibiscus but it went with the theme, my children saw and it went straight in the trolly. Later we found Twinings HearTea which does actually have hibiscus in it. And, even later, discovered Rosehip tea is actually 50% hibiscus. So now you have some seasonal options for the lovely poetry tea time activity!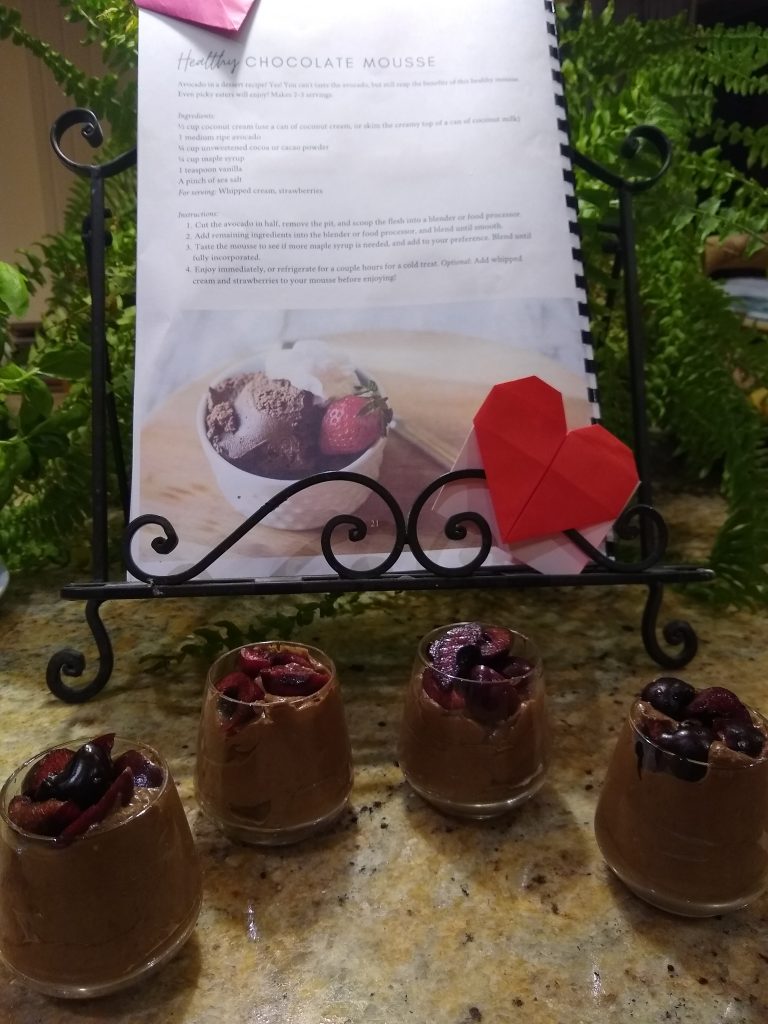 Whitney suggests choosing one or two books per topic to check out from the library or purchase. These books are meant to complement and illustrate the type of love studied on each particular day. Despite the books being for young children, my children enjoyed them nevertheless. All the supplemental books we read as part of this study were sweet and inspired conversation. For example, my daughter read Erin's experience of illustrating her first book at the end of A Sick Day for Amos McGee.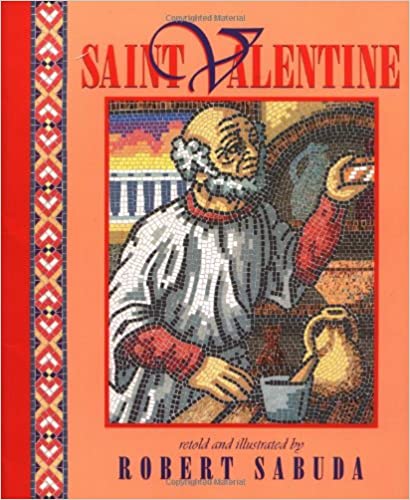 Unfortunately, none of the books about Saint Valentine on the list are available in our library. (If you have a suggestion that is do let me know.) We already owned Saint Valentine by Robert Sabuda (Amazon) with its unusual mosaic pictures.
Day 2 – Eros love ♥
A Child's First Book About Marriage by Jani Ortlund
Falling for Rapunzel by Leah Wilcox – Library
Day 3 – Philia love ♥
Elmore by Holly Hobbie – Library
A Sick Day for Amos McGee by Phillip C. Stead – Library
Bear's New Friend by Karma Wilson – Library
Day 4 – Storge love ♥
Koala Lou by Mem Fox – Library
Mama, Do You Love Me? and Papa, Do You Love Me? by Barbara M. Joosse
Love Matters Most by Mij Kelly & Gerry Turley – Library
Day 5 – Agape love ♥
Corrie ten Boom: The Courageous Woman and the Secret Room by Laura Caputo-Wickham
14 Cows for America by Carmen Agra Deedy – Library
The Friend Who Forgives by Dan DeWitt
Boxes for Katje by Candace Fleming
Just Because You're Mine by Sally Lloyd-Jones
What Is Given From the Heart by Patricia C. McKissack
Thank You, Mr. Falker by Patricia Polacco – Library
I printed and comb bond the pdf. My children spent time looking through it and were independent in making some of the crafts and recipes. If you are inspired go and take a look inside at Brighter Day Press ♥ …