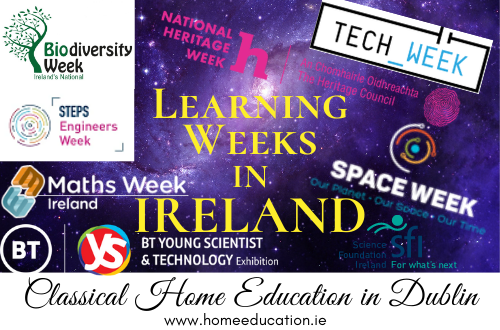 Throughout the year there are various science type weeks that are wonderful for hands-on learning and inspiring us all. Usually, I will pick just one thing to go to from a learning week. For Heritage week, I will usually pick a few things as it includes such diversity, is in the school holidays, and runs over two weekends plus the week in between.
Here is a list I put together of the learning weeks/events I know of. I also included the month in which it occurs. Sometimes I will include a reminder in my calendar the month before to check out their website.
If you know of any other annual weeks or events please let me know.
Happy Learning!