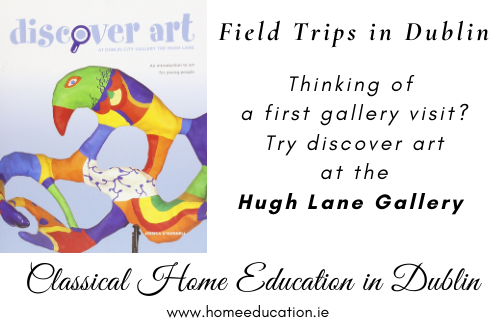 I think the Hugh Lane Gallery is a great gallery to take children to in Dublin. I think it is especially good for your first visit to a gallery with children. It is much smaller than the National Gallery of Ireland, which makes it easier and less overwhelming. There are artworks by many famous international artists, ones that you will come across is you are using the Ambleside Online Art Schedule for example Gustave Courbet, Edgar Degas, Edouard Manet, Claude Monet and Auguste Renoir. There are also lots of interesting sculptures.
There are paintings by well known Irish artists such as Harry Clarke, Paul Henry, Grace Henry, John Lavery, William J. Leech, Norah McGuinness, Roderic O'Conor, William Orpen, Walter Osborne and Jack B. Yeats.
I think when going to a gallery with children it is best to spend time with just a few artworks, perhaps 5 or 6.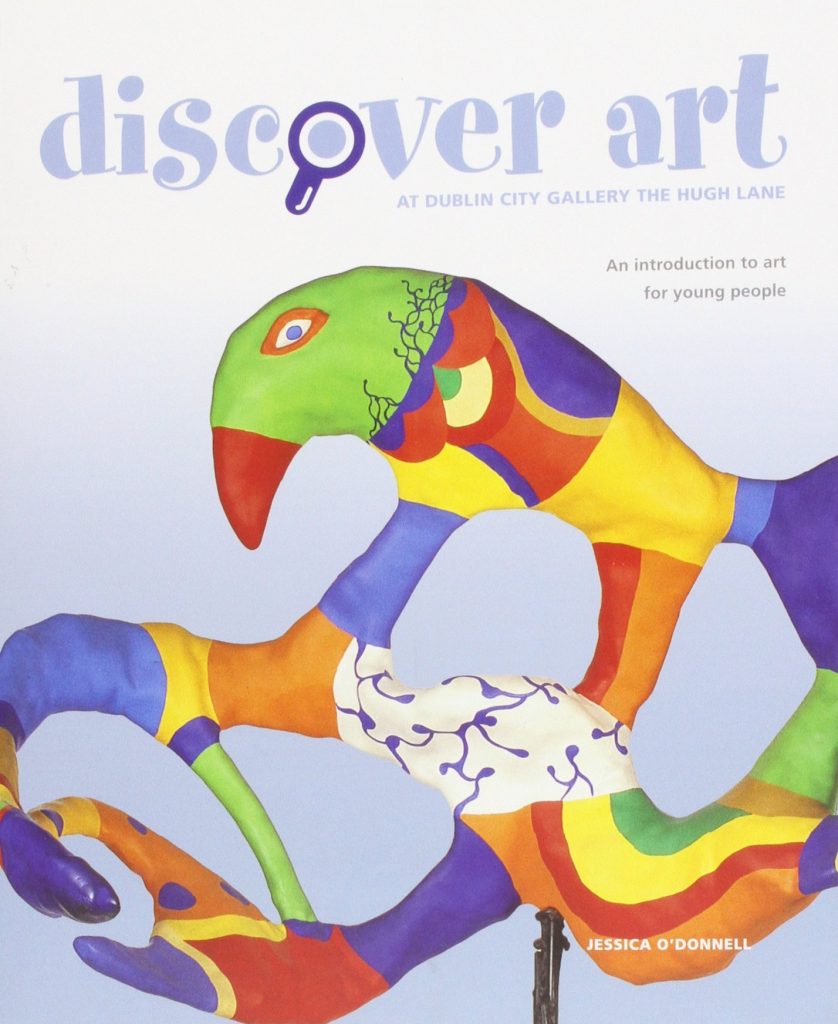 The gallery has a excellent book for children 'Discover art – An introduction to art for young people' by Jessica O'Donnell which I would recommend picking up. It includes many of the artworks in the gallery and art activities based on those artworks. Having spent time looking at and discussing a few paintings from the book beforehand, it is lovely for the child to 'find' a painting he knows from a book – it feels like 'his' painting and increases their enjoyment. And yours.
Some pages from the book are available free on their website here, for example the chapter on frames is here and the chapter The Artist at Work is here. You can pick this book up from their amazing bookshop – I highly recommend a browse in it after a gallery visit! (The book is not available at Amazon UK. There are copies in the libary. To order your own copy for €12.99 before you visit, you need to contact the Hugh Lane Gallery Bookshop: email  gallerybookshughlane@gmail.com or telephone +353 (0)89 2202855).
If your going to order discover art, head over to my post about Irish artist Harry Clarke, because you will likely want to order Jessica O'Donnell's other book 'Harry Clarke The Eve of St Agnes'.
To see inside both books, head to 17:17 of my video about using a Charlotte Mason Approach for studying Irish Artists.