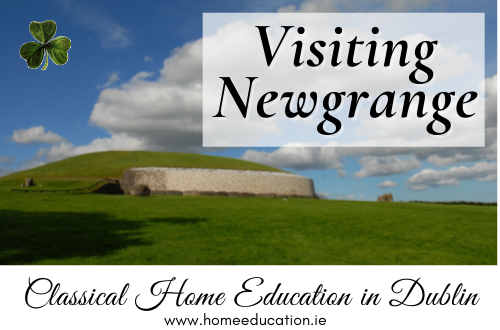 We are visiting Newgrange and I wanted to share two quality resources if you are also planning a visit.
Newgrange has created some excellent pdf education packs in black and white for printing, which include detailed information as well as worksheet activities, for Primary School History, Junior Certificate History and Leaving Certificate Art History which can be downloaded from their website, in English and Irish. I particularly like the way this image of theirs shows how the roof box allows the mid-winter rising sun to penetrate the central burial chamber and illuminate it.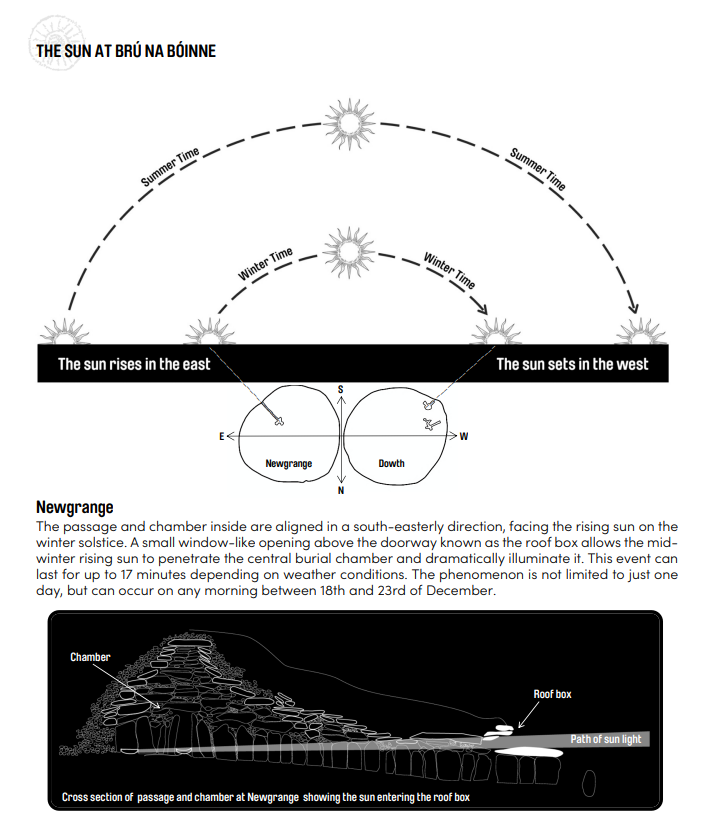 In addition, I wanted to mention a beautifully illustrated children's book Newgrange and Brú na Bóinne by Paul Francis. Every page is full colour illustrations, with some photographs, detailing various aspects of Newgrange, Knowth and Dowth and their history. Unfortunately, the book is out of print, although it is available through the library. Thus I am including three pages from the book below.