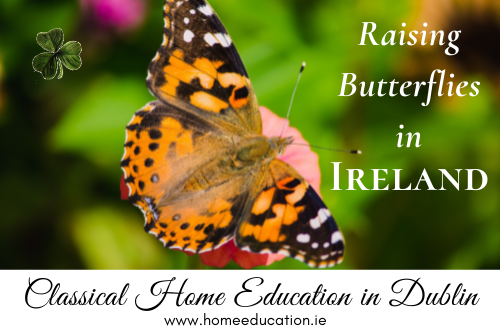 Growing caterpillars is a common suggestion in home education curricula. I wanted to share information for beginners like me, who would enjoy giving their children (and themselves) this enjoyable learning experience: watching the miracle of metamorphosis up close as you see the caterpillars grow, change into chrysalides and then emerge as beautiful butterflies!
Caterpillars can be purchased from Insect Lore in the UK. I recommend ordering directly from Insect Lore, where your package can include LIVE caterpillars, rather than from another company, such as Amazon. With other companies, you will receive a voucher in the box for the caterpillars and may need to pay extra postage. The first time you need to order the Butterfly Kit, which includes a 'Butterfly Garden Habitat', a reusable, cylindrical mesh container perfect for up-close butterfly viewing, which folds flat for easy storage. Then when you wish to raise more butterflies, just order a refill Cup of Caterpillars.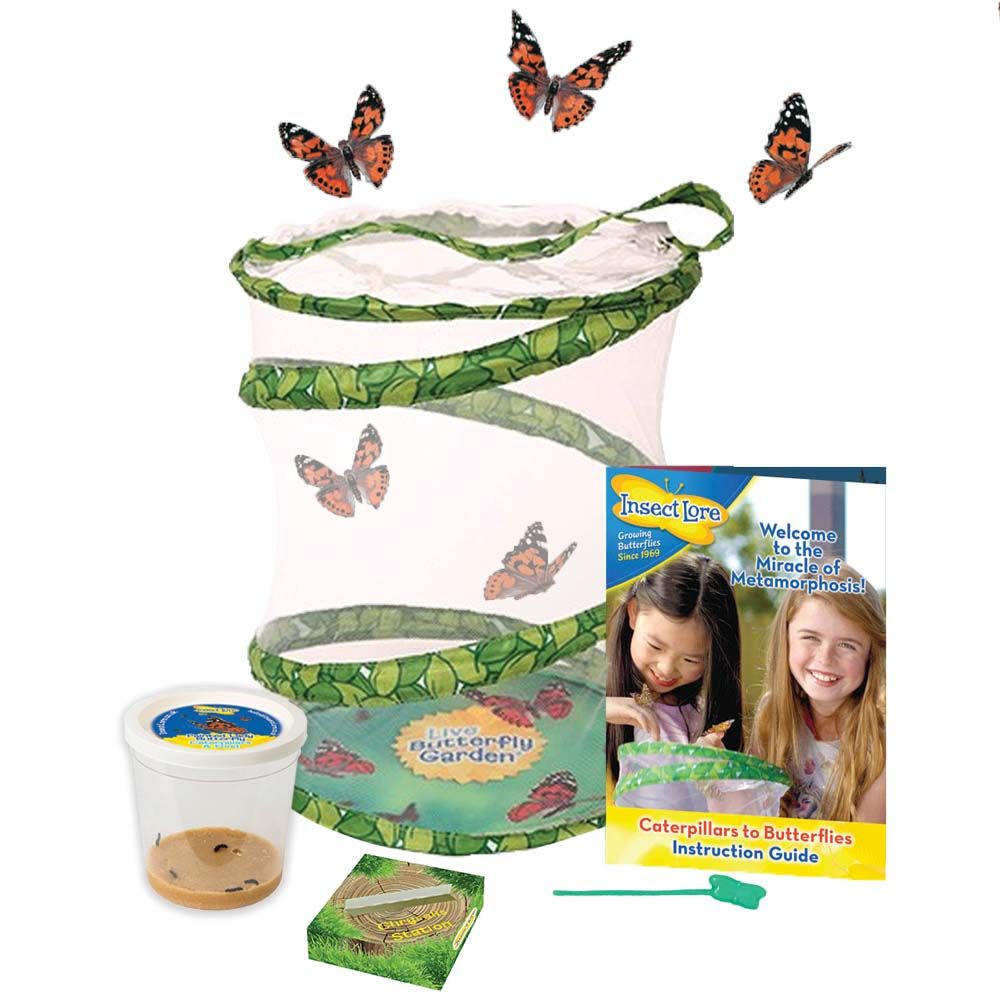 Insect Lore provides caterpillars for Painted Lady butterflies, which are native to the UK and Europe. They only dispatch caterpillars March to mid-September each year.
The entire transformation from caterpillar to adult butterfly takes about three to five weeks.
As Insect Lore explains, 3-5 tiny caterpillars will arrive in a clear plastic cup with all of the food they need. You place the cup in a safe place away from direct sunlight. The caterpillars will remain in the cup and will eat, spin silk and grow to TEN times their original size! I had my children regularly measure the length and record it in their nature journals. I did not tell them how much the caterpillars would grow so they were very surprised.
After seven to ten days the caterpillars will hang upside down and harden into chrysalides (chrysalides are also known as pupae). Once the chrysalides have hardened, you gently move them into the pop-up butterfly habitat. It will take about seven to ten more days for them to complete the transformation to adult butterflies. Our chrysalides got darker shortly before the butterflies came out. Insect Lore has detailed Butterfly Rearing Instructions with lots of photos here.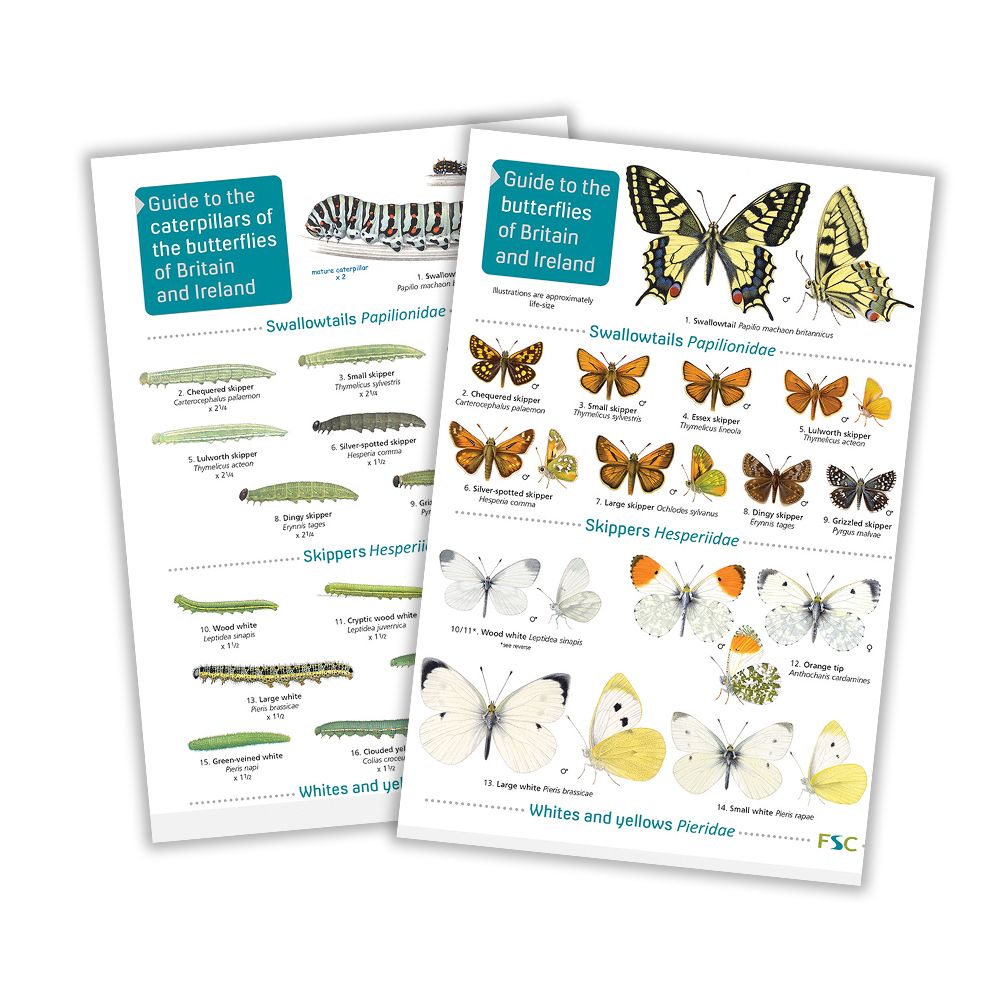 The Let's-Read-and-Find-Out Science books are a great range. They have a From Caterpillar to Butterfly by Deborah Heiligman and Bari Weissman (Insect Lore, Amazon, Not in Library). There are lots of books in the library about changing from a caterpillar to butterfly. For little ones, we all loved The Very Hungry Caterpillar!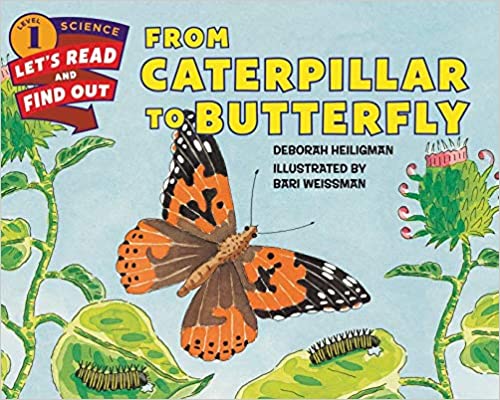 Insect Lore also have the option to raise silkworms and, if you are in Northern Ireland, to raise ladybirds. They have a lovely pdf catalogue.
Enjoy the experience!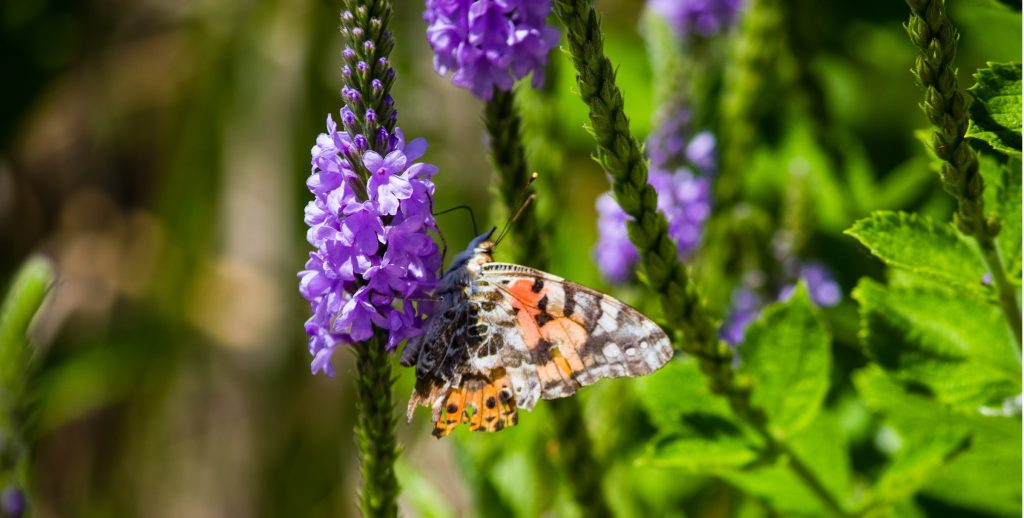 Butterfly image from Jeffrey Hamilton on Unsplash
Click here to Subscribe and I will let you know when I put up new posts, about once a month or so. Ensure you click the confirmation email to complete the process in order to receive emails.