Life Skills: Cooking & more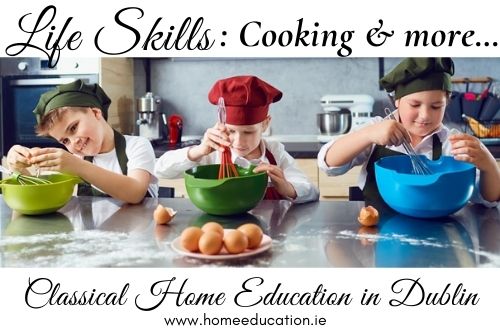 In addition to academics, we want our children to be learning life skills. My children love cooking and baking. I have supported them in this since they were young and it is so helpful now that I can ask them to go and make something for dinner, or even a substantial, nutritious breakfast. Thankfully they are also good at cleaning up.
In-person cooking camp
They are looking forward to in-person cooking camps at Lismullen Cookery School, near Navan, Co Meath, this summer (2nd-4th class, 5th-6th class). We haven't done their camps before, but my daughter and I did an online Mother & Daughter baking and connect afternoon with them during lockdown, and later we enjoyed a similar in-person afternoon. Both were lovely.
Online cooking class
When they were younger mine did Katie's online course Kids Cook Real Food. All of us got a lot out of the course and we still make recipes that they learnt in it. Katie taught skills, not just recipes, like knifes skills and measuring skills. Some of that content, such as the Measuring Basics will be free for a limited period in her #LifeSkillsNow online summer camp from 13-17 June, see more below.
Instant Pot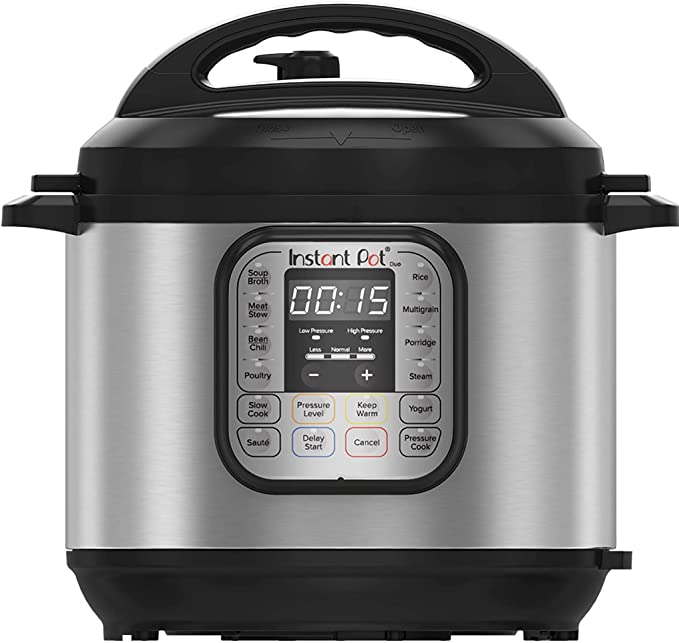 Katie also has a free Instant Pot course. I bought the Instant Pot (this one) originally for me, because I occasionally put some nice food, get involved in another activity, forget it and only realise once the smell of burning catches my attention. The Instant Pot neatly gets me around this problem as once it has cooked for the allotted time it changes to a keep warm function. I actually popped beef into my Instant Pot before I started writing this to cook slowly into a delicious pulled beef for dinner using Katie's recipe.
My children love making (and eating!) her healthy Macaroni & Cheese, which includes mashed butternut squash, peas and corn. Subsequent to that course my daughter learnt to make sushi in the Instant Pot, which she does regularly, as it is quick, easy, nutritious and tasty.
I have been asked a few times for the recipe, so here it is: Put 3 cups Obento Sushi Rice and 4¼ cups water in the Instant Pot and set it to cook for 'rice'. Leave to cool for 10 minutes before opening and adding sushi seasoning. It is perfect for rolling scrumptious sushi. We enjoy vegetarian sushi, so she usually includes cucumber sticks, avocado and grated carrot. And sometimes tinned tuna or thin slices of cooked egg.
#LifeSkillsNow online summer camp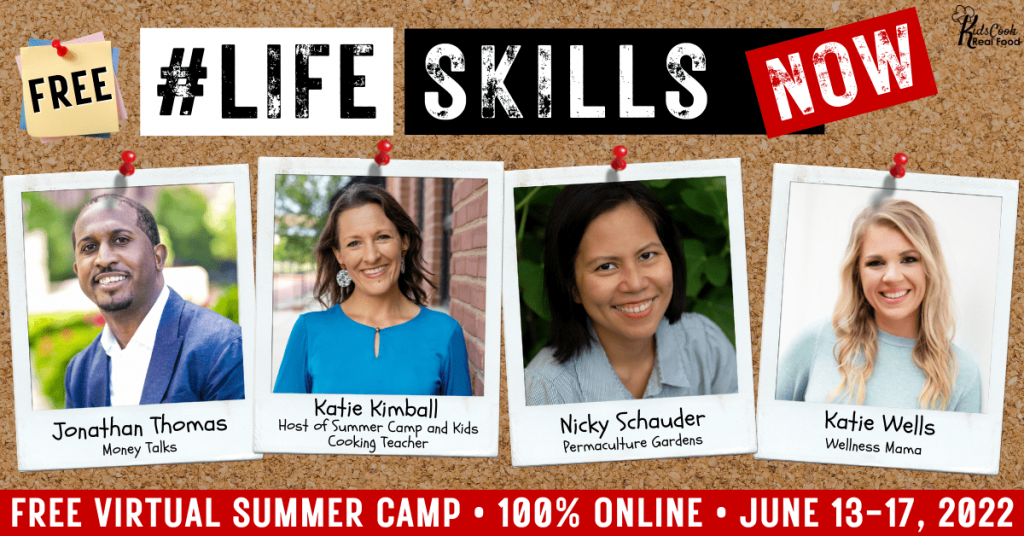 I thought I would also mention that Katie from Kids Cook Real Food #LifeSkillsNow summer camp is delivering a virtual summer camp that I get to share with you at absolutely no charge between 13 and 17 June!
She's organised a network of experts in the fields of cooking, gardening, organization, entrepreneurship, finances, and more, who have each created a short workshop to help your kids learn the life skills you know are super important but that they might not be getting to.